The startup accelerator made by top accelerators, global brands and VCs.
€ 0 M
FUNDING DISTRIBUTED
€ 0 M
RAISED BY PORTFOLIO
IMPACT Growth saved us twice by giving us cash money right when we needed it. Our Follow Up Mentor liked our company so much that he ended up being one of our investors in the last round of funding.
IMPACT helped Situm to identify the most important business KPIs and to improve them over the months that we have been working together. IMPACT introduced us to our mentor which eventually became our business partner and is helping us to grow our business.
Boost your startup's growth
IMPACT Growth is a high performance and equity free acceleration program supported by Fundingbox, ISDI, Accelerace, Mobile World Capital Fiware Foundation, Kibo Ventures, Invesdor, Danone, Ferrovial, Docomo Digital, and MADE, among other big players.
IMPACT Growth was aimed at highly scalable technology companies from around the world with products already on the market and with the potential to raise Seed and Series A funding rounds at the end of the acceleration program. We distributed €3.6 million euros equity free between 2017 and 2018. by a pool of expert mentors provided by ISDI. of investors, corps & entrepreneurs. to help your startup flourish. from committed investors. 
CONNECTING FOR THE FIRST TIME
ACCELERATION WITH VENTURE CAPITAL
Startups are be able to participate in a 6 months Premium Acceleration Service, led by key world class digital ecosystem professionals and entrepreneurs.
The startups selected for this acceleration program, led by ISDI and Accelerace, receive €100,000 equity free as well as training and mentoring and the option to receive private investment from one of our partner investors and VCs: Kibo Ventures and Invesdor. After three months of intensive learning and growth, the best startups move on to a second phase of internationalization. 
ISDI offers remote services, which means that startups can receive training, mentoring, and funding without having to move to another city or country. Startups can focus their efforts on expanding their business, attending the world's top startup events, training camps, and networking events in Madrid, Copenhagen, London, Tel Aviv, and more.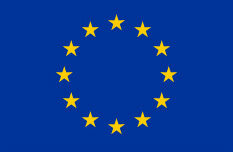 Project funded by the Horizon 2020 Framework Programme of the European Union, grant agreement No. 732480.