MERLIN PropTech Challenge
Become a PropTech Superstar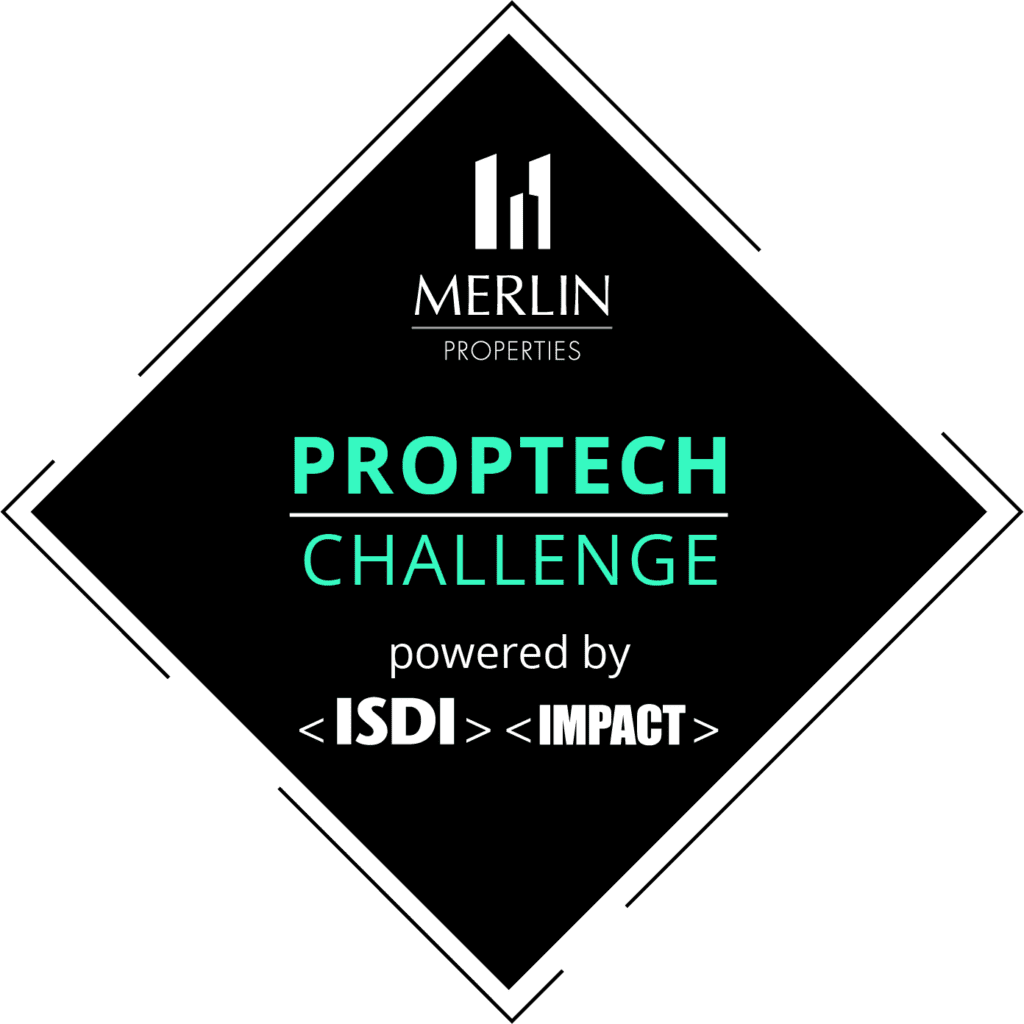 € 0 M
FUNDING DISTRIBUTED
€ 0 M
RAISED BY PORTFOLIO
"The Merlin PropTech Challenge had all the ingredients to help start-ups become scale-ups. An involved corporate truly committed to pursuing innovation in their sector, a first-class accelerator program with high-value material, impressive speakers and mentors, and the creation of a safe environment to open-up dialogue to promote win-win outcomes. This accelerator course helped Mayordomo Smart Points hit its 2019 goals and help set us up for a great 2020."
Looking for startups to disrupt the PropTech sector
MERLIN Properties, the leading listed real estate company devoted to commercial assets in the Iberian peninsula, teamed up with ISDI Accelerator to find and boost cutting-edge technology to solve problems in the commercial real estate sector.
Nine startups were selected for this month-long premium acceleration program, which included business training, custom mentoring, pitching at the MERLIN Demo Day, and the chance to collaborate on pilot programs and proofs of concept. Additionally, three startups received €10,000 and the top three received €20,000 equity free designed to help startups get ready to work with a multinational company. by a pool of expert mentors provided by ISDI. Pitch in front of MERLIN Properties investors and get a chance at funding. for 6 of the participating startups. Build a relationship with MERLIN Properties through proof of concept or pilot programs. Free services and discounts.
MERLIN PROPERTIES JOINS ISDI ACCELERATOR TO
REVOLUTIONIZE THE PROPTECH SECTOR.
We have designed the MERLIN Proptech Challenge as a bridge program between Startup Acceleration and Corporate Innovation.
MERLIN PropTech Challenge powered by ISDI Accelerator is a challenge aimed to creating added value services for the real estate industry and all its stakeholders. The challenge supports 9 startups with up to €20,000 per company plus training, mentoring and a corporate Demo Day.

The ISDI Accelerator team works together with MERLIN Properties to implement an open innovation model, supported by success cases and pilot programs with startups from all over Europe. These collaborations forms the base from which change is launched and provides valuable insights that can be applied to future strategic decisions.
As Nacho de Pinedo, CEO of ISDI points out: "We have designed the MERLIN Proptech Challenge as a bridge program between Startup Acceleration and Corporate Innovation". On the one hand, MERLIN Properties has been exposed in a very short period of time to an extraordinary contribution of innovation by more than 200 startups throughout Europe, which has served as inspiration, knowledge of potential suppliers and eventually will also result in shareholding in some of them. On the other hand, entrepreneurs have come into contact with the leader of their category, who tomorrow can become a potential customer or the best strategic partner. It is a win-win for both worlds."